Real Bread Outreach Update – Our Trip to Tanzania

Thank you to everyone for the support and prayers for our trip. It was successful!
We were able to purchase all the equipment needed to outfit the new bakery at the Potter's Center in Visaga, Tanzania. This discipleship center functions to equip new believers with the truth of God's word as well as vocational life skills. The new bakery will not only be used to prepare nutritious food and bread for those in the discipleship school, it will also be a part of the vocational training.

We found locally grown wheat and rice, which we used to make some traditional African breads as well as muffins, rolls and an international favorite, pizza!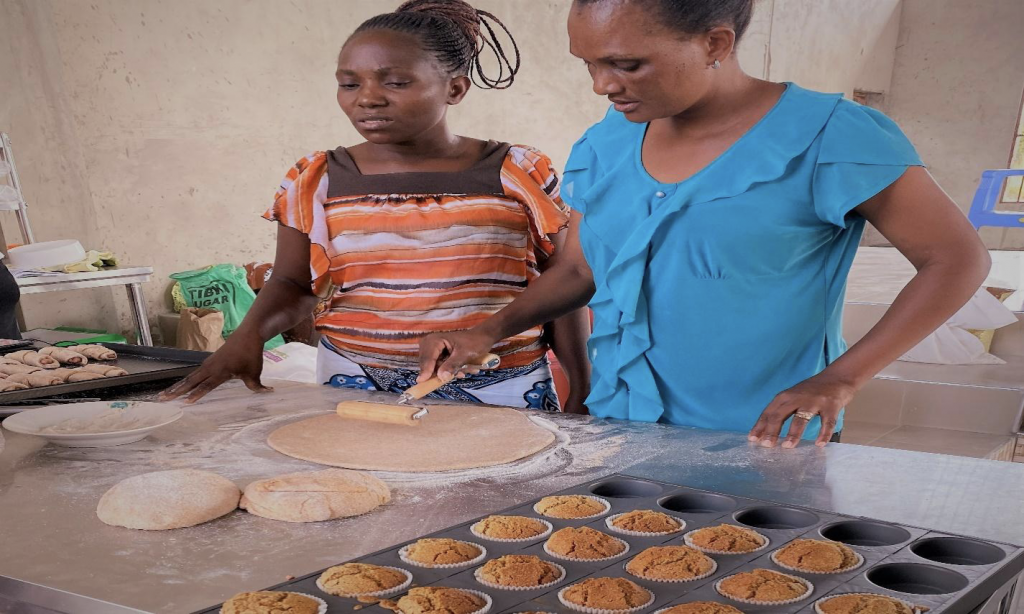 As usual in foreign mission work, our timing and schedule does not always fit with the local framework of job completions. The bakery kitchen (that was supposed to be completed before we arrived) was not completed, even when we left. But we persevered and set up a makeshift kitchen in the church with all the new bakery equipment and tables. The delay afforded us only a day and half of baking instruction.

However, the bakery is now complete including electricity. So……I will be returning to Tanzania!
I will be traveling August 28 – September 13 and will focus most of my time and attention to bread baking training and pouring God's word and truth into the hearts of these beautiful people.

The first 10 students graduated from the discipleship program while we were there on July 4th. What a blessing it was to see the joy and light in these students from varying backgrounds of darkness. I look forward to meeting the new class of students when I return.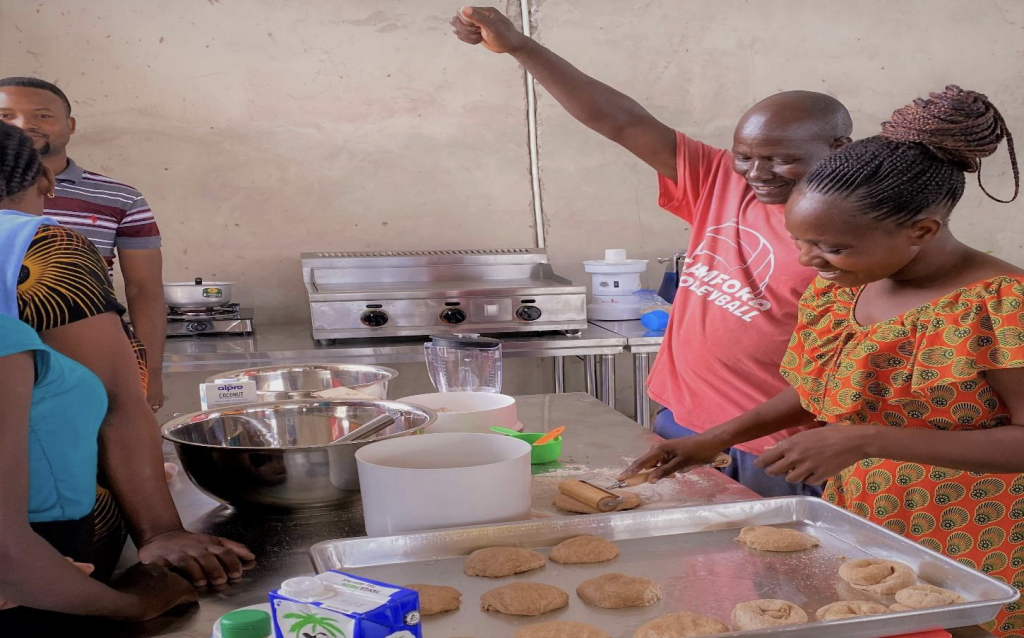 The costs of the bakery equipment and supplies was $7500. A small investment in the lives of so many. An investment for a lifetime. Thank you again for your prayers and support.

You can continue to help pay it forward with a donation today. Your gift today will be used to enrich the lives of so many. www.realbreadoutreach.com

Sincerely, Sue Becker
Real Bread Outreach 561 Dogwood Hills Lane Canton, GA 30115
---